So it's that time of the month again… No not that time of the month, the time when I pick a handful of the bloggers that I've been adoring this month! I love reading new blogs and after the response I received for the last blogger monthly favorites, I decided to make it a series. So, without further delay, let's take a look at these absolute babes of the blogosphere.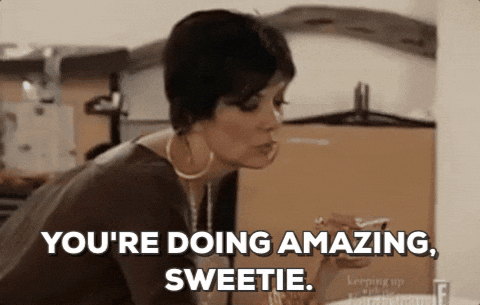 1
First on the list is Abbie Nicole from abbienicolex.com. Abbie's site is your go-to if you're looking for anything health and beauty related. This blogger babe has her site design nailed down to a tee, with a sophisticated layout, binge-worthy content and not to mention, a whole collection of beauty products you just need in your life. These are just some of the reasons why you have to check Abbie out and I'll guarantee you'll be eagerly waiting for her next post to be published!
2
Next up is Lydia from whatlyddid.com and let me just say that this girl has got the 'everything and anything blogger' niche going on. If variety is what you're after, whatlyddid.com has got that down. With a cute header and artsy photography, this northern lass has her personality shining through every inch of her site. Have a little nosey around her site and you'll get all the answers to what, exactly, Lyd did (see what I did there).
3
Do you ever get, like, crazy envious of those beauty bloggers that seems to have nailed the most perfect insta theme? Me too and that's exactly why kasiebeauty.co.uk is up next on my favourite blogs because her elegant Instagram feed mirrors that of her equally elegant blog. Kasie is a beauty blogger with a major passion for makeup and beauty and it takes a few clicks around her site to confirm that; her site icon is makeup brushes, her logo is makeup and there is not a single image that doesn't contain a beauty product. If you're a die-hard beauty guru, then seriously, you need to get following Kasie.
4
Now if you're a student, be it at school or university, you'll definitely want to check out jenngrieveblog.wordpress.com. Jen is all about beauty dupes, budget-friendly products and all the tips and tricks for student life. She is new to the blogging community but don't let that fool you because this girly knows her stuff; give her blog a read and you'll get what I'm talking about.
5
Okay so if you don't know who Maria is by now surely you're either new to the blogosphere or you've been living under a rock. Maria from mariaj.co.uk is to blogging what Vivienne Westwood is to the fashion industry; no matter what she decides to write about, you know it'll be good. Whatever your interests are, be it beauty, lifestyle, travel or food, Maria is sure to have you covered. Give her blog a read and you're bound to find absolute gems of posts you'll want to read again and again.
6
Ahh Emma, this lil beauty from outofteabags.com is literally a real-life Disney princess with a passion for design, travel and a good cup of tea (hence the name of her blog). I may be a little biased, as I do have a soft spot for this girl, but don't let that sway you because a little snoop around her blog will have you feeling the same way. If you're looking for a good read to indulge in, then grab your cuppa and head over to Emma's blog.
7
For this next blogger, I couldn't not include her. She is from my hometown and is a journalist- a girl after my own heart. Megan from the-writeblog.blogspot.co.uk blogs about travel, beauty, and her own creative writing pieces. Megan is an incredibly talented writer, be it fiction entries or beauty reviews, she has the skill of having you sucked into one of her posts and before you know it, you're 10 posts down. Give her blog a view and you'll get what I'm saying.
8
Moving state-side now, we have Melina from ivefoundwaldo.com, a beauty, travel and lifestyle blogger. Melina has a whole heap of high-end makeup products enough to make any girl insanely envious and a list as long as your arm of places she's traveled to. Melina truly has a fantastic blog and you would be crazy to pass it by, unread.
9
This next blogger has her niche down to an absolute tee and she is the Northen Irish beauty blogger from palegirlrambling.wordpress.com. This site is the ultimate blog for beauty lovers, it is beauty through and through; I love it! With the perfect mix between skin care and makeup, whether it's high-end or drugstore, if you're a beauty lover I guarantee you're gonna want to check this one out!
10
And finally, last but by no means least, we have Cairon from travelbear92.wixsite.com, a travel and mental health blog. I adore the layout of this site, it's just too pretty to even comprehend. I love how open and honest Cairon is when it comes to mental health and I respect anyone who manages to be so open. She has dreams to travel the world and document it all along the way; my word, isn't that just the dream?! I adore this little darling and can't wait to read all about her upcoming travels!
So, my lovely lot, that's it for this month's favourite blogs! Go and check out these babes' blogs and, as always, let me know any thoughts in the comments below. Lots of love…