*QUICK DISCLAIMER*
Before I go into the products that have disappointed me most, I feel I should make a quick disclaimer; the products I have mentioned have just not worked for me personally and may well work for you. I am, also, in no way slating the companies that make these products; I love all of the brands mentioned however these particular products didn't work for me.
---
We've all been there; you find a product that looks pretty decent, you take it home, apply it to your skin and oh… its crap. Great. What a huge disappointment. So what do you do? Let it sit in its pretty packaging until the end of time and write a blog post of course.
I've routed through my makeup collection and whittled out the products that just did not do it for me.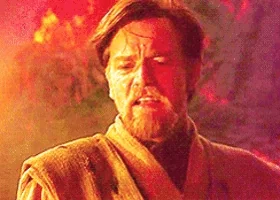 First up is a product that was SO hyped up when it was released and I just had to have it but, i'll be honest, when I finally got my hands on it I did not see the hype. This was Sleek's highlighting palette in Cleopatra's Kiss. For me, this did not sit well on my skin and I found it to be quite patchy especially over my foundation. I have never really enjoyed cream/liquid highlighters as much as powdered ones but as this product was so hyped up, I thought I'd give it a go, but it just seemed to break up on my skin. I also found that the product was really hard to pick up on a brush because of how small the pans were which was annoying. I much prefer their other highlighting palette called Solstice, which has three powder highlights in incredible shades and just one cream highlighter. This product might work for you, but for me it was a no.

Next up is a product by a brand that I absolutely adore and it makes me so sad to have to include them in this post but it's Benefit's Benetint and Lollitint. I really dislike these products and considering how expensive they are, (£25.50 for a full size bottle) I expected them to be a much better quality. Their Benetint and Lollitint, advertised as being lip and cheek stains, come in bottles that you could mistake for nail polish. As lip stains, if they are your sort of colours, could be really nice but as cheek stains these products were big no-no's. Applying on top of my foundation, where I'd usually apply my blush, left my foundation separated and they really do stain. I adore Benefit makeup but these weren't one of their best creations.

For my next disappointing product, I have the high-end, All Day Luminous foundation by Nars. I do like this foundation a lot but my god, if I have a patch of dry skin it will cling on to it for dear life, making it so noticeable! It is an incredibly runny foundation and you have to use it with a brush because if you use it with a beauty blender, you might as well be pouring the product down the sink as it absorbs most of it. The foundation is nice but at £34 a bottle, it's not something I would re-purchase and there are an awful lot of drugstore foundations with better formulas.

Now this product is probably one I hate the most; Garnier's Olia hair dyes. I am an avid at home hair-dyer and have pretty much been every colour imaginable so when I saw that this dye claimed to be 'the first oil-powered permanent home hair colour with no ammonia', I was eager to try it. It smelled beautiful and I was pretty impressed with this product, until I washed it out and MY HAIR HAD TURNED GREEN! Yep, I had a green-hue to my blonde locks and I was not impressed. Never again will I buy this hair dye.

On to drugstore now and yet another brand I just absolutely adore but this overly hyped product was just not for me. Maybelline's Fit Me concealer was a complete let down for me especially after all the hype on YouTube. The one thing that I thoroughly disliked about this product was the range of colours available, which, was not a lot. There were no colours for paler skin tones, the same way there were no colours for darker and deeper skin tones which sucks because a brand as big as Maybelline should cater to most skin tones.

Nivea's 3 in 1 micellar water was a total let down. I don't know whether this is just because I am biased as Garnier micellar water is my absolute holy grail makeup remover but I found Nivea's remover made me skin breakout and not remove all of my makeup. It also left little glittery particles on my skin, which, to me was quite strange; whether it was left over from my makeup or was in the product, it's still not good because I expect completely clean skin after using a micellar water.

When L'Oreal Paris came out with their celebrity collaborations for the Colour Riche Exclusive Nudes collection I couldn't wait to get my hands on them! I bought so many of the colours from 'Blake's Red' to 'Eva's Delicate Rose' and I adored everything about them; the formula, the packaging, the colour selection, everything was perfect about this collection. Bar one particular shade, Doutzen's Nude. I felt like this shade of lipstick was completely pointless as there was absolutely no colour payoff whatsoever. I did not like this lipstick at all.

For my next disappointing product, I wanted to love it, I really did. Yves Saint Laurent's Rouge Volupte Shine lipstick looked beautiful online, like a beautiful pinky-nude but turned out to be more of a candy-pink and just didn't suit my skin tone which was such a shame as one single lipstick costs £28.

The next product on my list is Makeup Revolution's Matte Lip Kits. It breaks my heart to include this brand on the list as I genuinely think I've purchased every product they've ever released (slight exaggeration but you get my drift)! When I saw that MUR were due to release lip kits, I was beyond excited. I picked a few colours up and when I got them it was a major let down… The colour payoff was good but the formula was patchy and sticky, the liner was also quite chalky and hard to apply to the lips. I was very disappointed with these, however, they have released more of the lip kits with a new formula which are supposed to be good.

Last but not least on my list of disappointing products is from drugstore brand MUA and it is their Pro Base Prime & Conceal Correcting Cream in green. I love to colour correct, especially when I have a bad breakout, so when I saw that MUA had single colour corrector's I had to pick up one in green to counteract my redness. When I applied this to my skin, I may as well not have applied any at all; the pigmentation wasn't great and it didn't cover my red spots as much as I would have liked.
That's it for my post on disappointing products, I hope you enjoyed! Leave me a comment below or on my social media and let me know what you thought. Also let me know if any of these products worked for you.